Testimonial
Mariusz Możdżonek,
SEO & SEM Specialist

Thanks to using Dotcom River's practical experience in designing advertising systems, together we have managed to create an effective system for promoting Conrad's products in Google search engine in a mass, yet efficient manner. With an offer of over 100 000 products from Conrad.pl store, the AdWords API Tool application enables to reach a great number of Google users in the most precise way. This is not possible when using standard AdWords tools.
Owing to their conscientious approach and creative engagement into project, Dotcom River provided us with a complete and reliable product that has significantly enhanced promotional activities of our company.

For Magento
Shops on Magento platform can now take advantage of a dedicated BidGit module, designed to easily create AdWords campaigns directly from the Magento panel, even for thousands of products.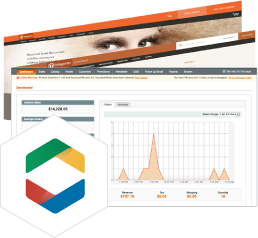 How to create AdWords campaigns for products from your store on Magneto

Presentation
See how to increase your sale with AdWords API Tool, while optimising the campaign's budget download presentation.